Green Software Speakers
No major conference should be without at least one speaker on Green software engineering. This project supports people in their speaking engagements when they talk about Green software, representing the GSF, or talking about one of our projects.
chairs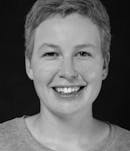 Interest in speaking about Green software?
If you are interested in speaking about Green software please fill out this form, this offer is open to anyone whether you are a member of the Green Software Foundation or not.