Sunil manages sales and delivery across all HCL service lines, including engineering, R&D, BPO, applications, and infrastructure. He is building an ecosystem around Microsoft technologies, including Azure, Azure ML, Dynamics, and Teams. He also played a pivotal role in creating different centers of excellence like Accessibility and User experiences for products, Digital and Analytics Lab using advanced ML techniques, hardware compatibility labs, and crowdsourcing platforms. His key focus is on using green engineering guidelines and reducing the carbon footprint of software and services.
How is sustainability anchored within HCLTech?
We have established a clear set of objectives that we are striving toward:
Driving innovation in green engineering. I am working with our teams to develop new technologies and solutions that can help us reduce our environmental impact as well as that of our customers and partners. For example, we are working on developing more efficient tooling to capture the carbon footprint of applications and designing more efficient and sustainable software.
Empowering our employees to be sustainability champions. I am committed to creating a culture of sustainability at HCLTech, where every employee feels empowered to make a difference. We provide our employees with sustainability training and resources and encourage them to get involved in our sustainability initiatives.
Collaborating with our partners and customers. We're well aware that reaching our sustainability goals is a team effort. We are working with our partners and customers to develop and implement sustainable solutions. For example, we are working with our cloud customers to help them reduce their carbon footprint and with our hardware partners to develop more sustainable products.
What does green software mean to you?
Designing more efficient software that uses less energy means optimizing algorithms, using efficient data structures, and developing software to be scalable while minimizing waste in the process – this includes reducing the amount of code that is written, reusing code, and recycling code.
We're also focused on extending the lifespan of software, making it easier to maintain and update. And, of course, we want to make software more accessible for everyone, including those who identify as differently abled, which requires designing software to be compatible with assistive technologies.
Which principles of green software are you currently applying? 
We are developing a new tool for measuring the energy consumption of software. This tool will help developers identify areas where their software can be more efficient. We are also working on a new technique for designing more energy-efficient algorithms. This technique will allow developers to design less energy-intensive algorithms without sacrificing performance.
Training is another important topic for us. We are designing a new training program for developers on green software engineering and development principles. This program will teach developers how to apply green software engineering and development principles.
We are also setting up a Green Software Engineering Lab in Redmond, WA. This lab will test Windows apps, mobile apps, and cloud services on different devices using GSF guidelines.
Why did you join GSF?
Green software is essential for building a sustainable future. The tech industry has a significant ecological footprint, and green software patterns and our ability to effectively measure and reduce software's carbon emissions will be the path to reducing software's overall environmental impact. 
We are excited about the GSF's mission to create a trusted ecosystem of people, standards, tooling, and best practices for building green software. We believe that this ecosystem, which offers a safe space to collaborate with industry leaders, is how we can contribute to accelerating the adoption of green software practices.
How do you envision the evolution of green software?
We see all software being developed, used, and maintained in a way that minimizes environmental impact. It will be more efficient, use less energy, and generate less waste. There is also a clear trend toward software powered by renewable energy and increased accessibility.
The future of green software is a bright one; the following factors will shape the industry:
Increased awareness: As more people become aware of the environmental impact of the tech industry, we will see a rise in demand for sustainable software solutions.

Government regulations: Governments around the globe are enacting regulations to reduce the environmental impacts within the tech industry. These regulations are likely to drive the adoption of green software practices.

Market demand: As more businesses and consumers adopt green software, the market will grow. This will lead to more innovation and investment in green software technologies.

Cost savings: Green software can help organizations save money on energy and other environmental costs, making its solutions more attractive to businesses.
Which challenges await green software?
From my vantage point, we are facing three main challenges:
Lack of awareness and understanding of green software. Many developers and businesses are unaware of the environmental impact of software or the benefits of green software development.

Lack of standards and metrics. Currently, there is no single, universally accepted standard for measuring the environmental impact of software, making it difficult to compare different software solutions and track progress over time.

Lack of tools and frameworks. There are not enough tools and frameworks available to help developers build green software. This complicates the process and makes it more time-intensive.
How does HCL overcome the awareness and knowledge gap?
We have formed a Sustainability Center of Excellence with more than one hundred engineers trained in green engineering guidelines. Over fifty engineers have completed training on Microsoft Sustainability Manager. And we have developed 30+ products and solutions around sustainability. 
HCLTech has also launched a sustainability school where around 100k employees are getting training on sustainability guidelines. Our team is fully aligned with the Green Software Foundation Practitioner Course.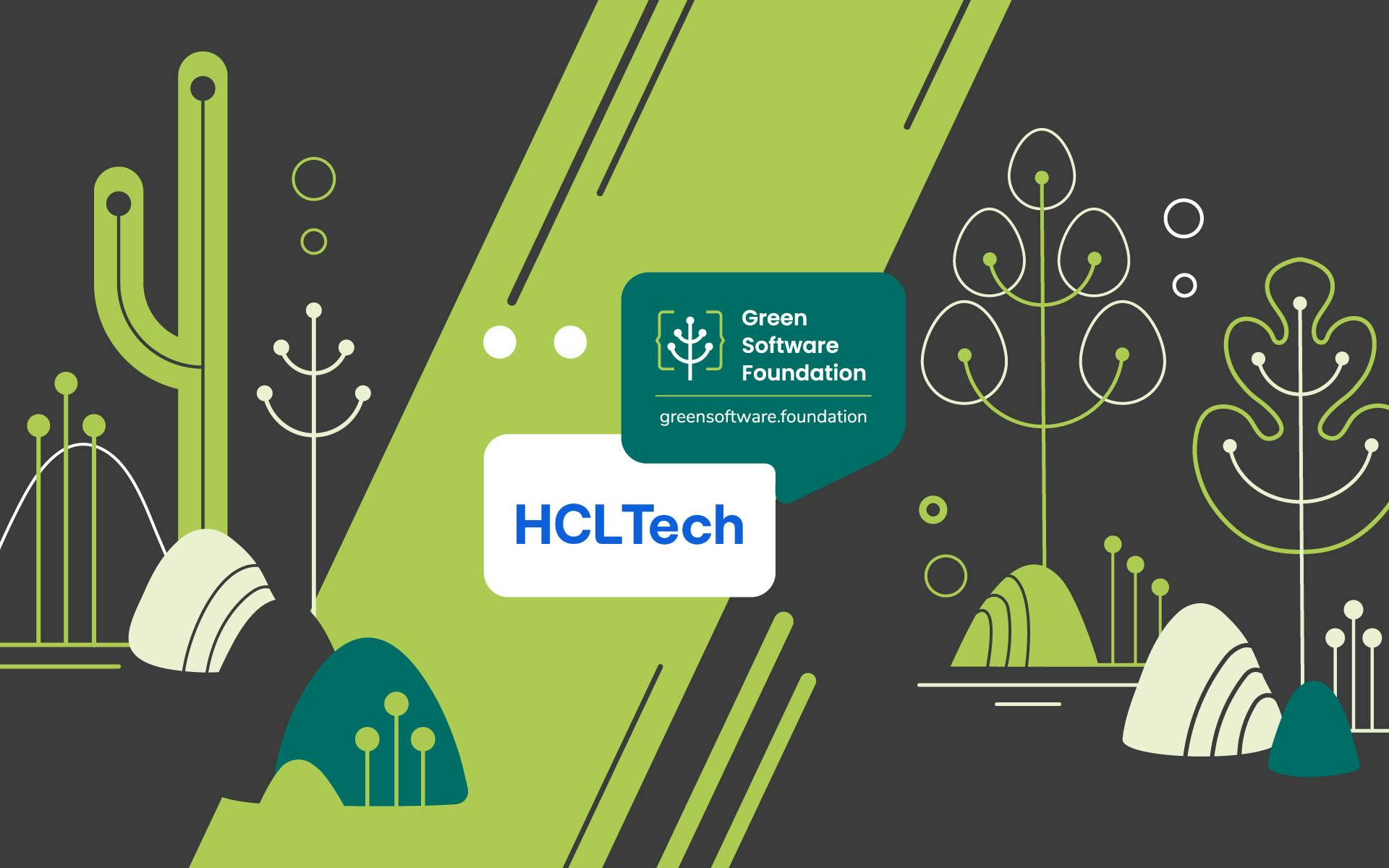 This article is licenced under Creative Commons (CC BY 4.0)