Events & Experiences
Promote widespread adoption of Green software standards and best practices through 1st and 3rd party events & experiences with diverse and representative participation.
chairs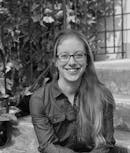 Jenny Morgan
Senior Event PM Team Lead
Tammy McClellan
Customer Success Account Manager
3rd Party Event Request Form
Interested in sponsoring, speaking, volunteering, or promoting a third party event? "Third party" experiences are principally organized by individuals representing community organizations and not specifically representing the Green Software Foundation. All events must have an active and public facing Code of Conduct. In addition, the Code of Conduct should not only be visible and accessible to all, but there should be a clear process defined to quickly address any reported concerns within a timely manner.
Please use this form to submit a 3rd party event for consideration